Our annual AAUW San Clemente-Capistrano Bay Branch Holiday Party will take place on Friday December 10, 2021 at 6 pm at the Talega Golf Club, 990 Avenida Talega in San Clemente, CA.
Attendees will dine on a scrumptious salad and have their choice of prime rib, filet of salmon or pasta primavera. They'll also enjoy a glass of merlot or chardonnay and a decadent dessert. A No-Host bar will be available all evening.
We are looking forward to a fabulous evening of fun, food, and friendship!
Note: For the safety of all, members and guests MUST show proof of vaccination
at the door to enter. There will be no exceptions.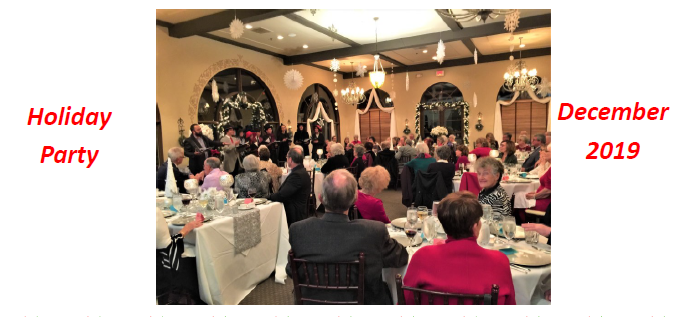 Would you like an electronic version of your vaccine card for your cell phone or computer?
Below is the link to the Digital COVID-19 Vaccine Record portal for the California Department of Public Health. Just enter a few details such as name and birth date to get a link to a QR code and digital copy of your COVID-19 vaccination record. If you would like to share your proof of vaccination, you can use either the electronic version you'll get from the portal or the card you were given at the time of vaccination. https://myvaccinerecord.cdph.ca.gov/