Branch Participation
Educational Foundation Named Gift Honorees 2019
At our May meeting, we presented certificates and flowers to our 2019 Named Gift Honorees. This award honors branch members for their service to our Branch, the AAUW mission and to the support and advocacy to women and girls in the community. The Branch is entitled to give a number of awards each year based on the total amount of donations to AAUW Funds. It is a once-in-a- lifetime award, and is decided by past recipients. To see all past recipients, look in your AAUW- SCCB Directory.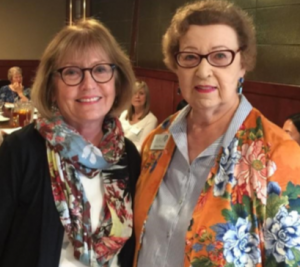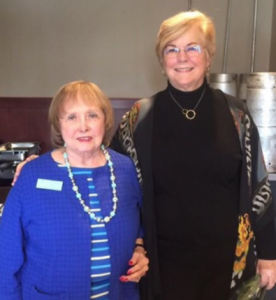 AAUW has a long and distinguished history of advancing educational and professional opportunities for women in the United States and around the globe.
One of the world's largest sources of funding for graduate women, AAUW is providing more than $3.7 million in funding for more than 245 fellowships and grants to outstanding women and nonprofit organizations. Due to the longstanding, generous contributions of AAUW members, a broader community of women continues to gain access to educational and economic opportunities — breaking through barriers so that all women have a fair chance.
Fellowship and grant recipients perform research in a wide range of disciplines and work to improve their schools and communities. Their intellect, dedication, imagination, and effort promise to forge new paths in scholarship, improve the quality of life for all, and tackle the educational and social barriers facing women worldwide.
Learn more about each of AAUW's six fellowships and grants and our alumnae: American Fellowships, Career Development Grants, Community Action Grants, International Fellowships, International Project Grants, and Selected Professions Fellowships.
Legal Advocacy Fund
The LEGAL ADVOCACY FUND supports national and state legislative and legal efforts to maintain and improve legal rights of women. Our Branch Interest Groups and individual members organize and provide gift baskets which are part of an opportunity drawing that helps to support this fund with ticket purchases. Thanks to our Branch members for providing almost 1/3 of the baskets donated last year.